Welcome to

Alison Bletcher
Alison
We are excited and very proud to announce we have a new musical director.
We know with Alison at the helm, our reputation and skill will continue to grow.
We all look forward to a bright, challenging and rewarding future.
Alison gained an honours degree at the Royal Academy of Music, London with singing and recorder as a joint first study. She also studied trumpet and piano.
In recent years Alison returned to education and achieved an MA in music performing (singing) at Salford University.
Since leaving the Academy, Alison has had a varied and full performing career; as a singer she has sung as the contralto soloist in numerous oratorios, taken leading roles in operas including Carmen, been the guest soloist with a large number of choirs and performed in many recitals.
Alison also plays in recorder recitals and has been a regular performer as a trumpet and cornet player in different orchestras and brass bands.
Join Us
Do you enjoy social events?
Like to learn something new?
Like a proper challenge?
We are confident you will join the whole experience. The choir are extremely friendly and there is no need to audition - we let you learn at your own pace.
When you experience the thrill of singing with other people you will be glad you took those first steps.
Dove Holes Methodist Church, Monday evenings at 7.30pm.
"No auditions, no windy hillsides"
In full voice
Hire Us
For family events
For special occasions
For social gatherings
We are available to hire for individual concerts, private functions, weddings and funerals, indeed any gathering where music is required.
Our rates are very reasonable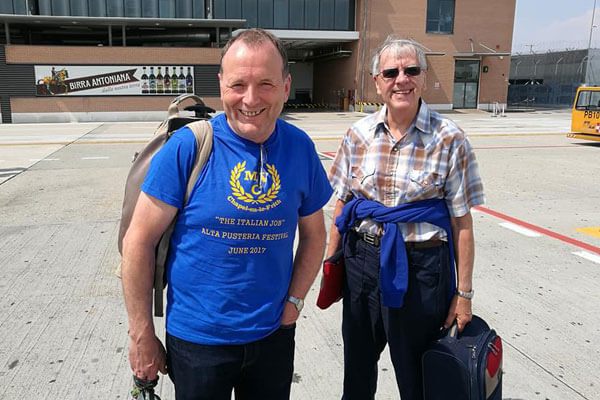 Italy awaits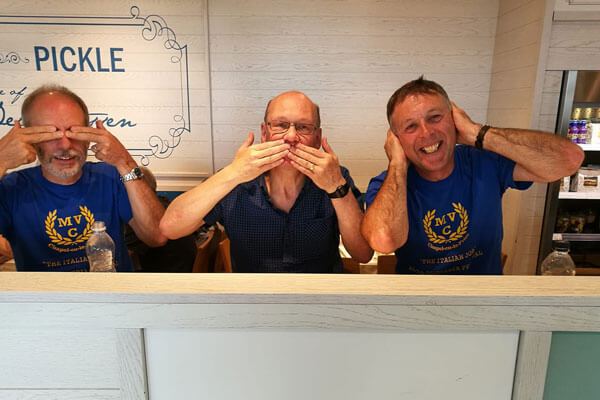 Not so wise monkeys
They loved us!
Do you live in or near any of the following places?
Buxton
Buxworth
Chapel
Chinley
Combs
Disley
Dove Holes
Fairfield
Furness Vale
Glossop
Hayfield
Hazel Grove
High Lane
Peak Dale
Whaley Bridge
Joining the choir
Many men think they can't sing, won't be as good as the others, don't like their voice, are afraid of trying something new, are reluctant to attempt a new skill in front of others or think they need to understand music. We embrace all those fears and doubts and we are offering to train you.
Everyone was once a beginner, you don't need any musical knowledge or experience, you won't be asked to sing solo. It is quite alright to be a bad singer (you won't be) before you learn to become a good singer; never be frightened or feel you are not good enough.
If you sing in the car or shower you are on the right track, so come along and give it a go.
The name can be off-putting can't it? For many people, 'Male Voice Choir' evokes images of men standing on a windy hillside singing Men of Harlech. Chapel Male Voice Choir is not like that.
Getting ready to sing
A little chat before we start
Not only is our music diverse - spanning everything from Faure to Les Miserables - but the diversity of our members' ages and interests means that CMVC has something for everyone.
If you are male, enjoy singing and good company, we would urge you to consider becoming a member of the choir.
Just bring enthusiasm and a willingness to learn. If you decide to give it a go (you can do so without any initial commitment) you will receive a warm welcome, and plenty of support.
We will supply you with CDs or MP3s to learn from and you will be assigned a designated member of the choir to give advice and help when needed. Though some choir members do read music, many don't and that doesn't matter at all as pieces are learnt note by note.
Rehearsals are held every Monday evening at 7:30pm at Dove Holes Methodist Church ( SEE MAP ABOVE ) and last for two hours.
"Proud of our past, looking to the future"
Some words from our boys
Men can pour into song what they couldn't say in words
George
(Bass)
No matter what sort of day I've had, I always feel better after going to a rehearsal...well, nearly always!
Geoff
(1st Tenor)
Edward
(Baritone)
That's one of the challenges the choir rises to, blending together all these different people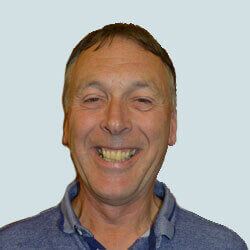 Martin
(1st Tenor)
My brother had promised me that rehearsals would be fun and I wasn't disappointed
Matthew
(1st Tenor)
We have a real sense of group identity and enjoy each other's company - and you get to know everybody over time
Nick
(Bass)
Take the other Saturday, I'd been working all day in Liverpool, I really didn't feel like doing a concert but I came along and as soon as I started singing I felt happy
Keith
(1st Tenor)
It's like that old TV series Cheers, a place where everybody knows your name. Even before you open your mouth to sing, you feel part of it
Ray
(Baritone)
"It's a cliché but we are one big happy family!"
A brief history
of the choir
The Choir was formed in 1918 by young men returning from the Great War, and was originally known as Chapel en le Frith Ex-Servicemen's Choir – although soon afterwards it widened its membership base and became Chapel en le Frith Male Voice Choir. The first long serving conductor was Tom Longson, who held the position for thirty years, until 1949.
During World War II, CMVC's membership was much reduced as many members were away on active service, but the choir still managed to stage a number of fundraising concerts for charities such as TOC H, with very well-known singers of the day such as Dame Isobel Baillie, Heddle Nash and Norman Allin.
In 1951 the choir appeared on Wilfred Pickles' radio show "Have a Go" and continued its commitment to concerts in the High Peak area - by its 50th anniversary in 1968, CMVC was giving 30 concerts a year.
Membership has fluctuated since the '70s, but the choir has developed strongly from the beginning of the 21st century and, as we approach our centenary this year, the choir's numbers are in rude health and fine voice. Under the musical direction of Roger Briscoe, and ably accompanied by Anne Mayo, we look forward to the next 100 years!
As part of our centenary commemoration, through the research efforts of members, the help of historian Jonathan d'Hooghe and funding from the National Lottery, we have produced a comprehensive document entitled
A LOOK AT THE EFFECTS ON FAMILY LIFE IN DERBYSHIRE'S HIGH PEAK DURING THE GREAT WAR 1914-1918
Contact Us
Nick Rider
47 Ash Grove
Chinley
High Peak
SK23 6BQ